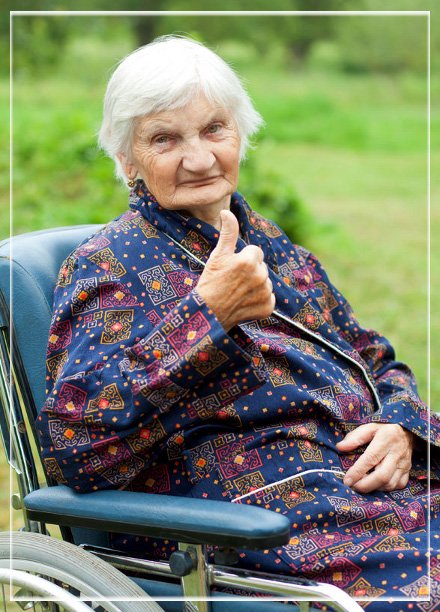 If your aging loved one needs any kind of assistance at home, hiring a caregiver service is undoubtedly in your loved one's best interest. As with most people, you might be nervous about the credibility and experience of your loved one's caregiver. The only way to overcome your fears and discard your concerns is to hire a home care agency that boasts an effective caregiver screening process.
Features of an Effective Caregiver Screening Process
By hiring an agency whose screening process is ineffective, you'll be taking a risk by making use of their services. To gain peace of mind when selecting an agency, ensure that their screening process has the following features:
Meticulous Application Process
An effective home care agency will require more than just a basic resume when evaluating the suitability of applicants. Potential caregivers should fill out detailed applications that seek to find out important aspects such as their motives for applying, personal traits, and prior experience with senior care. The applications have to be reviewed so as potential caregivers can be invited for face-to-face interviews.
Proprietary Interviewing Process
After approving a potential caregiver's application, a good home care agency sets up an initial interview aimed at cross-checking the applicant's answers. This gives the agency a clear understanding of what the applicant is like. Several additional in-depth interviews can follow up with different interviewers conducting separate interviews to get different perspectives on the candidate.
During this crucial caregiver screening step, a home care agency considers a number of things, including the interviewee's presentation, communication skills, and experience. The interviewer also assesses and records the personality traits to make sure that there is an ideal caregiver-to-client match. To be considered, an interviewee must prove to have not just a compassionate heart, but also be dependable at his or her work.
Experience Validation 
The best way to evaluate the character of a potential caregiver is to get information from multiple homecare-specific references. An agency should contact people who know thh3e applicant both at a personal and professional level in order to verify information about the potential caregiver. If the applicant has worked as a caregiver before, then the agency should contact the previous agency he/she was working with, as well as the people he/she gave care to. A minimum of 3 personal references and 3 industry-specific references should be provided and must be substantiated with 100% satisfaction.
Extensive Background Checks
In most cases, past behavior can be a good indicator of future behavior. That's why background checks are an important part of the caregiver hiring process. Since a caregiver essentially works alone with vulnerable seniors, it's crucial to ensure that they are meticulously vetted. A reputable home care agency will run background checks on each potential caregiver. The following are the things that are usually verified during the background checks:
State ID Card, Passport, Valid Driver's License
At times, worrisome stories get featured in the news about caregivers who take advantage of, rather than care for, seniors. Missing valuables, drained savings accounts, and baffling bruises are experiences that are all too common. To prevent your loved one from becoming a victim of theft or fraud, an effective home care agency verifies the identity of every potential caregiver prior to hiring. This includes verifying the valid forms of identification such as the state ID card, passport, and driver's license, etc.
Work Authorization or Valid Social Security Card
Ensuring that new caregivers provide an accurate Social Security Number (SSN) is more crucial in the caregiver screening process today more than ever before. Considering that everything with employment ultimately breaks down to government reporting, a stolen or false SSN can cause many serious issues, not just for the caregiver with the invalid number, but also for the employers.
An effective home care agency takes it time to verify SSNs before hiring caregivers to avoid any kind of problem. It verifies SSNs and confirms both the identities and validity of the numbers and their issuance by the Social Security Administration. While verifying SSNs, the agency also obtains other crucial information that can be compared to the details provided by the applicants, including legal name, date of birth, age, current address, phone number, previous employers, and more.
Verification of a General Physical & TB Test
According to the World Health Organization (WHO), tuberculosis is a global public health emergency. While it can affect anyone at any age, seniors are particularly more vulnerable to this epidemic. It is for this reason that TB testing is an important element of any senior caregiver screening process. Caregivers hired through an agency must undergo medical screening and be certified that their vaccines are up to date.
Besides the TB test, in-home care agencies conduct a general physical test to ensure that caregivers are not only healthy, but also capable of carrying out the tasks at hand. Another important test that is often conducted is the psychometric test, which analyzes the soft skills that a caregiver possesses. These soft skills include attitude, behavior, engagement, and cognitive ability.
Drug testing is another facet of a pre-employment background check. In recent months, home care agencies have seen an increase in requests from people seeking drug tests on their caretaker candidates. Although not all home care agencies have added drug testing to their caregiver screening process, some have included it in the process and even conduct routine drug screening after hiring.
While there is a variety of bodily specimens that can be tested for alcohol and drug use, the 2 common and reliable types of tests are hair sample tests and urine sample tests. These two tests are able to detect drug residues that remain in the body for a while after the effects of alcohol or drug have worn off. These tests are easy to get hold of through reliable background screening companies that have simplified the caregiver screening process for home care agencies by collaborating with major diagnostic companies.
Live Scan Fingerprint Clearance through FBI and DOJ
Caregiver background checks normally focus on the applicant's criminal past. Those applicants with convictions other than minor traffic violations are normally disqualified. This is regardless of how long ago they may have committed the crime. In California, for instance, home care agencies are required to decline applications from applicants with a criminal history unless they obtain an exemption from the state. Serious and violent crimes such as robbery, abuse and sexual assault are, however, nonexempt. Anyone convicted of such crimes cannot become a caregiver.
Home care agencies are required to carry out fingerprint checks on potential caregivers as part of their background checks during the caregiver screening process. A good home care agency requires that potential caregivers obtain live scan fingerprint clearance through FBI and DOJ. The good thing about a finger-based screening is that it checks for arrests and convictions in all jurisdictions. Moreover, it also verifies that potential caregivers aren't listed in the national sex offense arrest database or the national sex offender register.
When your old parent(s) can't safely drive themselves, one option is to hire a caregiver to offer safe, reliable transportation and assistance. The caregiver can help take them to appointments, to visit family and friends, and help them run errands. This helps to protect your aging loved ones from becoming depressed or isolated.
Before letting anyone drive your loved one, it's important to verify whether he/she is a safe, responsible driver. That's why efficient in-home care agencies make a point of obtaining a copy of each of their caretakers' DMV driving records. By checking the DMV driving record, an agency gets to verify the status of the caregiver's driver license, license type and class, and expiration date. The DMV record also discloses whether the driver has had any violations, accidents, suspensions, DUIs, or restrictions.
Valid CPR and/or BLS Card
A report by WHO revealed that falls are the 2ndleading cause of accidental injury deaths worldwide. About 646,000 people die every year from falls globally, with those who are 65 years and older suffering the greatest risk of a fatality. There are certain factors that predispose seniors to an increased risk of falling, including, loss of muscle mass, difficulty with balance, and/or existing chronic health conditions.
In the event a fall or sudden sickness, first aid is usually the initial medical assistance given to a person while awaiting the arrival of first responders. Therefore, knowing how to offer first aid, administer CPR and other life-saving techniques is must for home caregivers. In case a medical emergency occurs, these skills could mean the difference between life and death.
During caregiver screening process, the home care agency checks the validity of the potential caregiver's CPR and/or BLS card to ensure that it's valid. A valid card means that the cardholder has undergone training and is well prepared to handle medical emergencies effectively.
Valid Proof of Licensure (i.e. CNA, RN, CHHA, LVN)
The assistance offered by competent, compassionate home caregivers is a vital part of life for many elderly and disabled persons. In most cases, people needing assistance cannot always perform the everyday tasks of daily living by themselves. Even though caregivers who assist with routine tasks such as cooking, personal care and companionship don't require to be licensed, caregivers who perform specific caregiver duties, such as medical administration, require specific certifications.
California is one of the states that require mandatory training of at least 5 hours prior to working as a caregiver, and 5 additional hours each year. Certifications or licensing is required for certified nursing assistants (CNAs), home health aides (HHAs), and others offering any form of medical care. Hiring an in-home caregiver who has successfully completed a certification course will give you the peace of mind knowing that your loved one is in safe hands. During the caregiver screening process, a home care agency verifies the potential caregivers' certifications and licenses to ensure that they are valid.
In most cases, seniors who hire caregiver services are generally vulnerable and incapable of defending themselves. Consequently, they can be targets of theft and other financial-related crimes. To be absolutely sure that they are being taken care of by trustworthy individuals, background checks are conducted to look for any red flags in a caretaker's past.
A good home care agency is the one that reviews the credit history of all applicants during the caregiver screening process. The credit report has helpful information regarding a person's outstanding debts, payment history, bankruptcy, foreclosure, judgment and liens.  This piece of information is helpful to home care agencies as it enables them to hire financially responsible and trustworthy caregivers.
Skills Assessment
A skill verification session is an important part of the caregiver screening process. Potential caregivers must demonstrate that they have the skills required to carry out the tasks at hand. This involves a live hands-on demonstration or a comprehensive homecare-specific exam. This exam aims to test the caretaker's knowledge and understanding of the important skills pertinent to home care, the aging process, as well as the appropriate cognitive reasoning skills. Some of the essential skills a caretaker should possess include:
Ability to carry out routine maintenance 
Practical DIY skills to perform minor home repairs
Problem solving skills
Awareness of health, hygiene, security and safety issues
Some clients may require that their caretakers have GCSEs in Math and English. Applicants must also need a driving license or basic computer skills for some jobs. Applicants with relevant skills in cleaning, maintenance, security, gardening and plumbing have a better chance of being considered. So, you need to communicate to the home care agency about the kinds of skills you are looking for in your caretaker.
Specialized Caregiver Orientation
Once an applicant meets all the prior requirements, he/she can take part in the home care agency's specialized caregiver orientation. The successful candidate is introduced to the agency's culture, and he/she gets to review the national standards and state requirements regarding home care policy and procedures. Courses on home care, client safety, as well as the understanding of client rights are provided on regular basis.
Contact Us Today 
Mom's Home Care is all about safety, security, and quality service delivery to our esteemed customers. We undertake a rigorous caretaker screening process to ensure that we match our clients with the most qualified, trustworthy, compassionate and morally-upright caregivers.
If you're looking for a thoroughly screened, vetted and trained caregiver in Los Angeles, CA, we have just the right person for you. Contact us on 323-244-4789 and we will be happy to assist.