Your elderly family member's ability to remain at home could rely on what home care services can do for her. There are actually quite a few ways that home care can step in and make life easier, safer, and a lot more fun for your elderly family member. These are just a few of the things they can do for your elderly family member on a regular basis.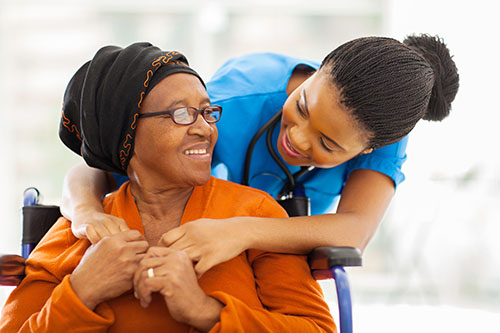 Taking Over the Driving for Her
If your elderly family member no longer drives, then it's essential she has someone to assist with transportation. Whether she's going to appointments or simply running errands, all of that is a lot easier when there's someone else handling the driving for her. You'll also know that your elderly family member is safe.
Assisting with Showers and Getting Dressed
Personal care tasks can become far more difficult as your senior's health challenges keep growing. When that happens, she may need help with things like washing her hair, taking a shower, and getting dressed. Maintaining her dignity is vital with tasks like this, and home care providers are able to do that for your senior.
Keeping up with Household Chores
Household chores don't slow down just because your senior may be slowing down. Laundry still needs to get done and a clean home helps your senior to stay as healthy as possible. Keeping your senior's home clean also helps to ensure that she's not in danger of falling or experiencing other issues related to sanitary concerns.
Offering Companionship
When your elderly family member can't get out and about as much as she used to, having someone who can come spend some time with her is invaluable. A friendly face goes an awfully long way toward helping your elderly family member to avoid isolating herself and becoming lonely and depressed. Home care providers know how important that is for your senior.
Ensuring She's Eating Well
Another aspect of keeping your senior healthy is ensuring that she's eating healthy foods on a regular basis. Having home care providers preparing healthy meals is something that you can rely on. They can also ensure that she's actually eating rather than dramatically cutting her calories for one reason or another.
There's so much more that home care can do for your senior. It's a completely customizable service that is all about ensuring that your elderly family member is safe and that she's got the help that she needs.
If you or an aging loved-one are considering hiring Elder Care in Bel Air, CA, please call Mom's Home Care and talk to our friendly, knowledgeable staff. Our number is: 323-244-4789