It's everyone's wish to see their parents' age. However, the tricky part is predicting what they will need as they age. Even though "with age comes great wisdom," growing old also takes a toll on someone's physical and mental health and wellbeing. Therefore, you must ask some hard questions to ensure your parents receive the best possible assistance. For instance, you must discuss their healthcare, money, and of course, their personal preferences. The idea is to know what it takes to ensure that your plans will keep your parents happy, safe, and comfortable in their golden age.
Depending on the state of health of your parents and the level of care they require, you can easily dictate the most appropriate care options. Sometimes, it is possible to ensure their happiness and safety by allowing them to age in place at the comfort of their own home. However, in other instances, moving to an assisted living facility or nursing home is imperative. Either way, there are a few things to consider to make the best choice for you and your parents.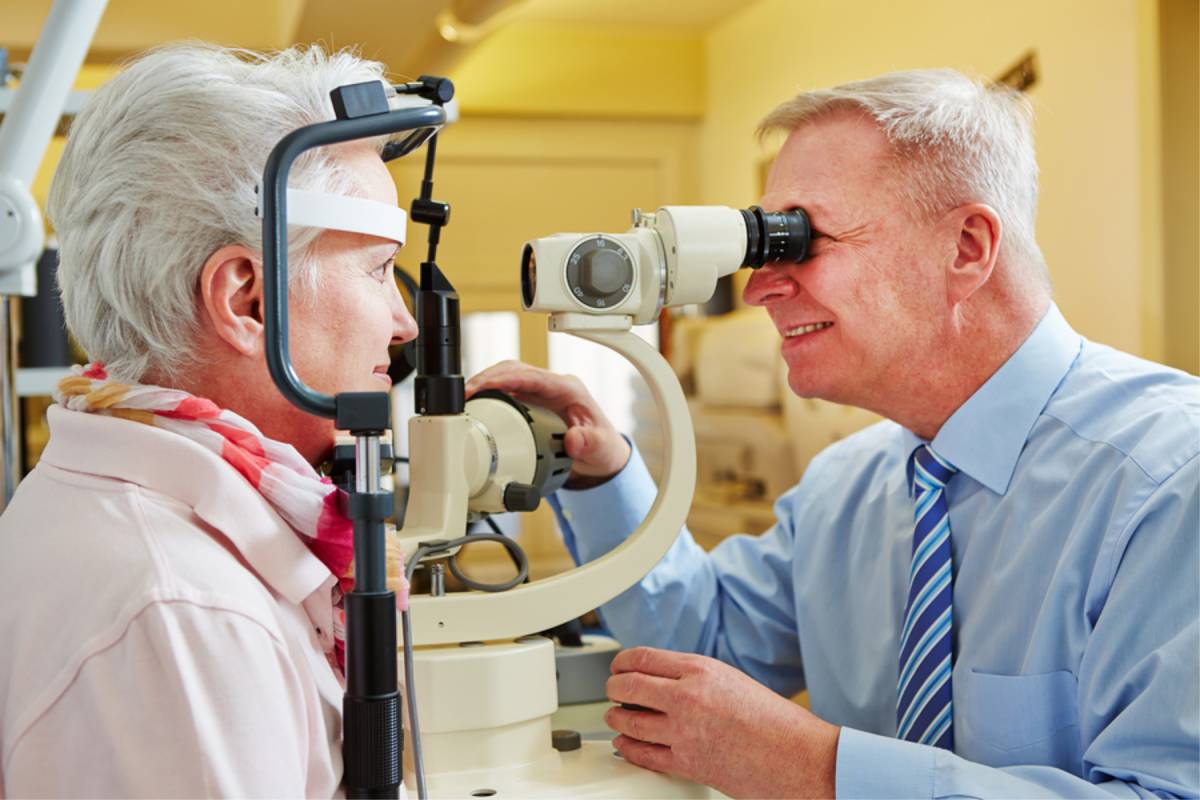 Essential Things to Consider As Your Parents Age
Aging parents require plenty of support to live a safe, healthy, and happy life. If you are not sure how to handle the situation, you must consider some key aspects to ensure they receive the help and support they need.
These aspects will help you figure out their needs and preferences as well as the available help options. They will also ensure you have something concrete to help you prepare for the inevitable. Generally, these aspects can turn the vague issue of "my elderly parents require assistance" into a realistic and practical plan that can keep them healthy and happy for the longest time possible.
Here is what to consider as your parents' age:
Your Parent's Needs
If you want to take control of the situation and offer the support your aging parents require, you must first assess their needs. Caring for seniors often feels overwhelming, especially when you are unsure about the kind of lending hand required.
An easy way to solve this problem is to understand the level of help they need and how much independence they can keep without endangering their health and wellbeing.
Some key areas to focus on include:
Medical needs
Home safety
Mobility
Cognitive health
Meal preparation
Personal hygiene
Social interactions
Consider the level of support they are currently receiving in these areas and the level of help they truly need to remain safe, healthy, and happy.
Your Abilities and Needs
They say before you can take care of others, you must first take care of yourself. This makes it imperative to do some serious soul searching to figure out how much you can do and what you need to get things done.
Some of the things to consider include:
Does your time and health allow you to take care of your parents personally?
Can you realistically visit your parents as often as required?
Is it possible for you to relocate and live with your parents?
Is it possible for your parents to relocate and start living with you?
Is your relationship with your parents good enough to allow you to live together or spend a lot of time together happily?
Does your personality allow you to provide the much-needed care?
These are some pretty hard questions that you must answer, in all honesty. However, if the answer to any of the questions makes you doubt your ability to provide the needed care personally, you should seek help from licensed caregivers.
Remember that taking care of older adults is demanding, and you are likely to suffer from tremendous physical or emotional burnout. Therefore, you owe it to yourself not to take on too much than your abilities allow.
Your Parents Preferences
The easiest way to drive a wedge between you and your aging parents is to exclude them from the process of preparing for their future. Losing independence is a significant issue, and your parents certainly want to have a say, even when losing control of their lives is inevitable.
It is imperative to include your parents in the planning process and consider their needs and their preferences. The idea is for you to partner with them in making the necessary changes in their lives. Unfortunately, most parents tend to retaliate or end up depressed if you opt to push your decisions down their throats.
Some resistance is expected, irrespective of the approach you use. The best way to counter this is to begin by suggesting less invasive approaches. You can then gradually increase the help level as time goes by. For instance, consider in-home care for the elderly before you suggest moving your parents into a community for senior citizens.
It pays to let your aging parents hold on to as much independence as possible as you begin and then slowly increase the help until you ensure they receive the level of assistance they require. This is unless it is an emergency and their health or safety is in immediate danger.
The Financial Situation
Taking care of aging parents is expensive. You must estimate future costs of care for you to prepare effectively. Think about their personal and medical needs. You must also consider the costs of seeking outside help from in-home caregivers or an assisted living facility.
Even though money topics are uncomfortable, you must discuss the financial situation with your parents, siblings, and other involved parties. One of the most crucial aspects to consider is your parent's net worth. Find out how much they have in terms of their retirement savings, social security, assets, sources of income, and pensions. Moreover, you must consider any debts that have accumulated over the years.
Based on your findings, you can make vital planning decisions. For instance, you can decide how much you can afford in terms of their monthly living expenses. You can also project how long the available monies will last and what you can do to ensure proper long-term care.
When considering the financial situation, be sure to note your parents' abilities to manage their money. Again, age takes a toll on a person's mental capabilities, and even seniors who were once great financial managers can find themselves spending too much than they can afford.
Legal and Medical Planning
Not so many things in life are as heart-wrenching as seeing your parent's health decline right in front of your eyes. It's easy to feel like a helpless bystander, and most people have no idea how to show their love and support. Providing a clean and safe environment for your aging parents is not enough, and it is crucial to take a step further and oversee their legal and medical planning affairs.
Everyone takes their unique path to the golden age. It is not foreign for a perfectly healthy and independent senior to require full-time care and medical assistance in less than a year. What you must understand is that change can be gradual or sudden, but it is inevitable. This makes it vital to seek your parent's approval as soon as possible to reduce the risk of facing a health crisis before proper planning.
Apart from managing your parent's medical insurance and retirement plans, here are other essential things to do:
Seek power of attorney, allowing you to oversee your parent's financial affairs
Seek precedence over your parent's legal documents, including their will and testament
Gather important documents such as your parent's birth certificates, title deeds, and travel documents
Ask about the whereabouts of precious valuables such as family heirlooms and have them placed in a safe burglary-proof area.
Learn more about your parent's tolerance to various medications. For instance, know about their current medications and any allergies they have.
Be prepared to accommodate the special wishes of your parents.
In-Home Care
Aging parents require a lot of help and support to ensure their safety, health, and happiness. Depending on their stage of aging, they may need help with:
Meals
Personal hygiene
Housekeeping
Exercise
Grocery shopping
Transportation
Taking medication
Most importantly, the elderly require companionship. Unfortunately, they may be unable to meet friends as often as possible, making it imperative to ensure that they always have someone to keep them in good company.
If you have a good relationship with your aging parents, you could consider moving them into your home. This should make it easier and more convenient for you to be their primary caregiver. Again, don't forget that taking care of elderly citizens requires heavy lifting. You may not be emotionally, financially, or physically prepared for the new demands, irrespective of your good intentions.
A better alternative to moving your parents into your home is to invest in in-home care. This allows senior citizens to age in place within the place they call home. In this case, a personal caregiver will visit their home several times a week and help with essential tasks such as bathing and dressing up, meal preparation, and grocery shopping.
If your parents require care all the time, in-home caregiver agencies can organize 24-hour care. This will ensure that your parents receive constant supervision and assistance to ensure their health, safety, and happiness.
If you decide that it's best for your parents to age in place, take note of the required home safety modification costs.
Some of the necessary fixes include:
Changing the floors and using slip-resistant materials, especially in the kitchen and bathrooms
Installing stairway rails and grab bars in the bathrooms
Revamping various areas to eliminate the need to use step stools
Updating the lighting to make your rooms brighter and the switches more accessible
Removing elements that increase fall risks such as cords, rugs, and clutter
Ensure that just about everything your parents need is on the ground floor
As you make these fixes, also focus on making communication accessible and straightforward. For instance, have a telephone installed in the master bedroom. The idea is to ensure that your parents can quickly reach someone in case of an emergency.
In-home care is the best option for aging parents who want to hold on to some of their independence. Some of the key benefits of this care option include:
As Much Independence as Possible
Even your aging parents want to stay as independent as possible for as long as their health allows them. If your parents simply need minor assistance with meal preparation, personal hygiene, and housekeeping, it is perfectly okay to allow them to receive the required assistance from the comfort of their home. Reliable in-home care agencies have qualified caregivers who can provide the much-needed help, irrespective of the level of aid your parents require.
Stay Connected To Friends and Loved Ones
As aforementioned, age takes a toll on the ability of seniors to mingle as often as they would like. Allowing your parents to age in place ensures that friends and loved ones can visit them and keep them in good company. Remember that there may be restricted visiting hours in homes for the elderly, which may limit the care and support your parents receive from friends and family.
Enjoy Home Comforts
They say that "east or west, home is the best." This is also true for seniors, and it's never easy for them to move from that place they call home. In the comfort of their homes, they are surrounded by people they know and familiar things that warm their hearts. It's no surprise that even ailing seniors tend to fare better when receiving care from home.
Research shows that while moving an elderly parent into a home for seniors may be inevitable at some point, most parents are healthier when they receive care from home. They also enjoy a better quality of life and often spring back to excellent health quicker than when they remain in hospitals or assisted living facilities. At home, your parents can maintain important relationships and enjoy little pleasures that keep their spirits high while minimizing the risk of depression.
Alternatives for Long-Term Skilled Care
If your parent is ailing or is living with a chronic health condition, it is easy to assume that moving into a facility is the best option. This is not always true. Home health care is an ideal alternative to consider. Such care involves providing treatment and support to ensure the health of seniors. Some of the services offered include administration of medication, occupational therapy, physical therapy, and meeting the dietary needs of a senior.
Cost
The cost of skilled nursing offered in a nursing home or assisted living facility can be tough on the wallet. It is more cost-effective to have a qualified caregiver provide the needful nursing services from the home environment. Whether your parents are in excellent health or need care for complex diseases like Alzheimer's or dementia, they can receive affordable care from the comfort of their homes.
Find an In-Home Care Near Me
While it is hard to predict what happens next once your parents turn 65, you should brace yourself for a role reversal. Some seniors remain healthy and active for decades, while others quickly deteriorate in their physical and mental capacity. Fortunately, you don't have to cater to every need of your aging parents personally. Instead, professional assistance can take some of the burdens off your shoulders. At Mom's Home Care, we have qualified and licensed caregivers who can help ensure your parents flip the final chapters of their life with health, happiness, and dignity. In addition, we serve with compassion and have a reputation for building rewarding relationships with our clients in Los Angeles, CA. If you are considering home care for your aging parent, please contact us at 323-244-4789 for more information.