As a caregiver, it can be difficult to understand when you need to focus on getting more help in place for your aging adult. Paying close attention to physical indications of what might be going on can help you to do this more effectively.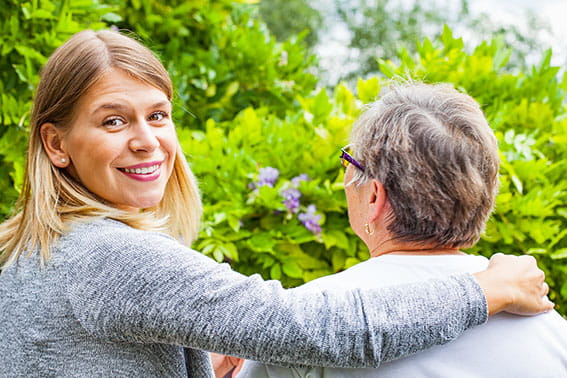 She's Having Trouble Walking
When your elderly family member is having difficulty walking that makes all sorts of situations more difficult for her. This can mean that she isn't able to get to the bathroom when she needs to or that she avoids going to the kitchen to cook for herself. She's also far more likely to fall, especially if there are other problems in the home, such as obstacles in her way.


She's Having Trouble with Normal Daily Activities
ADLs, or activities of daily living, are those activities that your senior normally does as a part of everyday life. These are activities like taking a shower or getting dressed. They also include things like grooming, brushing her hair, and eating. There are other ADLs, but what they have in common is that your senior needs to be doing them regularly in order to safely remain on her own. If she's not able to perform these activities, that can spell problems for her.


Her Health Issues Are Getting Worse
Chronic health issues, like arthritis, tend to get worse over time. When that happens, your elderly family member might not be able to keep up with activities of daily living as well as she once was. She may also be feeling worse in general, which can color her overall attitude and ability to do as much as she wants to do. Having help from senior care providers allows her rest and to conserve her energy for the activities that she really wants and needs to do.
Her Senses Are Changing
A big part of aging involves changes in how her senses operate. She may find that her vision and her hearing diminish and that changes how she experiences her home and her world. Her other senses, such as her ability to smell, can also change how she approaches her daily life. These changes might leave her less safe than she was before, particularly when it comes to cooking or other activities.
Senior care providers are an excellent way to give your senior more help without overwhelming her. They're adept at allowing your senior to do what she's able to do while still providing that helping hand. They can even help you to learn how to help your senior just as much as she truly needs.



If you or an aging loved-one are considering hiring a Caregiver in Westwood, CA, please call Mom's Home Care and talk to our friendly, knowledgeable staff.
Our number is 323-244-4789