Your mom's becoming a little more forgetful as she ages. This can be normal with aging, but it can also be an indicator of dementia. What's most important now is keeping your mom safe. Today's technology offers many tools that can keep your mom safe without her needing to do much. Here are some of the best gadgets for home safety.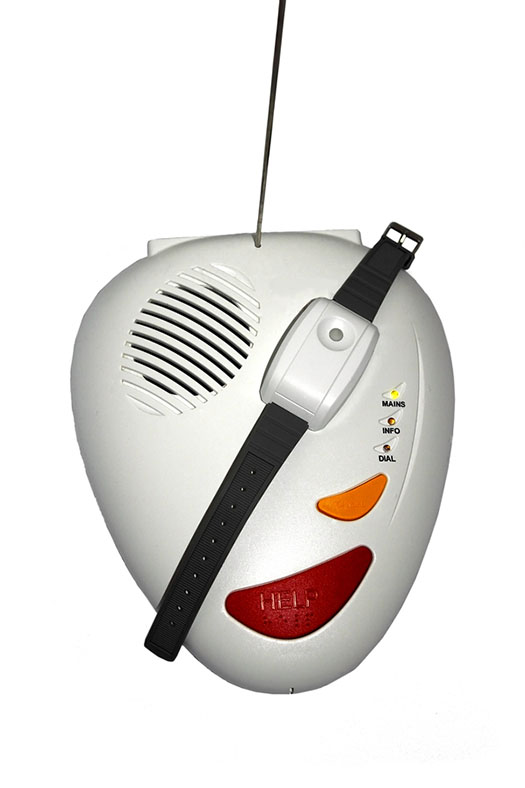 Medical Alert Systems
Medical alert systems like Lifeline call emergency professionals when your mom presses a button. There are also systems that send alerts if the sensor detects your mom's fallen. More modern systems also offer GPS tracking, in case your mom goes for a walk and can't remember how to get back home. Most systems work no matter where your mom is. If she's in a store parking lot and needs help, the system will work there, too.
Motion Sensor Systems
If you want to make sure your mom gets up at her normal hour, motion sensor systems are great. When you mom passes a motion sensor, a notification goes to your phone. You'll know when she gets out of bed, takes her shower, and heads into the kitchen to get a beverage or snack. You can also track when your mom turns on an appliance, which is handy if your mom is prone to forgetting to turn something back off. Alarm.com Wellness is a good place to start if a motion sensor system appeals to you.
Nest Monitors and Alerts
The Nest system of monitors protects your mom in many ways. There are devices that offer vocal warnings when smoke or carbon monoxide is a problem. You can set up the alert to notify you, so you'll know the minute the alarm goes off at your mom's house. Nest also offers security cameras and thermostats that warn you when there's no heat or if your mom's furnace doesn't seem to be working properly.
Video Doorbells
If your mom is home alone and someone comes to the door, a video doorbell provides a way to see exactly who is at the door before she opens it. She'll be able to see the person on the other side and keep the door locked and closed while talking to the person on the other side. This makes it easy for her to judge whether it's safe to open the door. If she has concerns, she can call a neighbor or police for help.
Nothing Beats a Human Touch
While technology goes a long way, nothing compares to having a person there for your mom. Caregivers offer more than technology offers. Caregivers can be a friend to your mom. Eldercare professionals can drive your mom to the store, cook her meals, and join her on walks around the neighborhood. Learn more by calling your local elder care agency today.

If you or an aging loved-one are considering hiring senior care in Culver City, CA, please call Mom's Home Care and talk to our friendly, knowledgeable staff.
Our number is 323-244-4789.