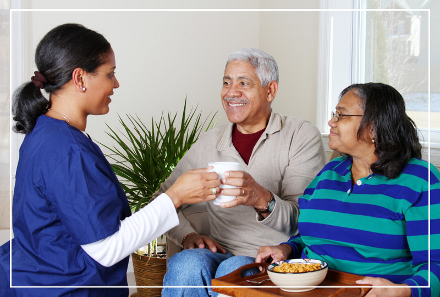 The constant presence of a qualified caregiver provides clients with an increased sense of security. We provide personalized home care plans that are designed to meet the needs of each specific client. Each person is different and our clients need different levels of health care. Some need very little care, while others require constant supervision. For clients who require round the clock care, caregivers are available through our Live-In service program.
In exchange for providing our staff member a bedroom of their own, we ensure your loved one has someone available to meet their needs any time of the day or night. Our rates for offering live in care are affordable and available at a highly discounted rate. The services we offer through the live in program include:
All of the services provided to clients in our other programs
Bedside healthcare
Feelings of security knowing there is someone available to your family member 24 hours a day
A qualified staff member capable of handling medications and running errands
Meal preparation and grocery shopping
 It is our goal to go above and beyond what is needed to make our clients as comfortable as possible no matter what time of day or night.