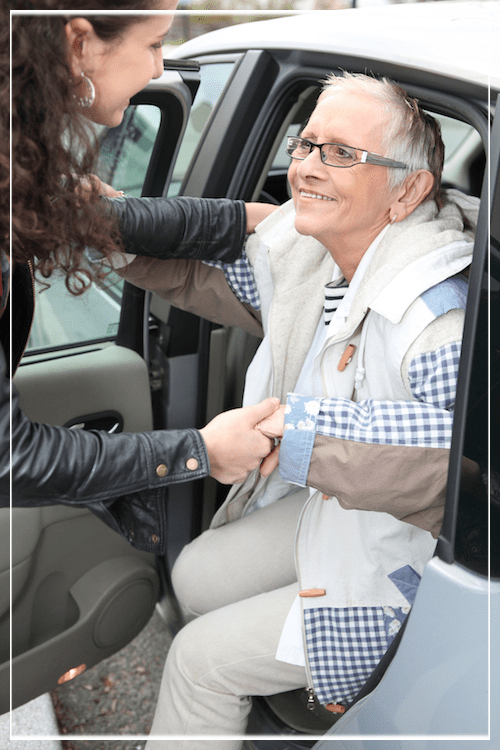 As seniors age, it becomes more difficult to get where they need to go. Some no longer drive and need to be taken to the grocery store or hair salon. Mom's Home Care staff members are able to offer seniors the ride they need to take care of the simple things. Going shopping, out to eat or to get their hair done are just a few of the errands we will help our clients with.
The transportation services we offer include:
Travel companions for trips inside the U.S. (includes baggage handling, check-ins, checkouts and caring for the rental car)
Rides to and from doctor's offices
Assistance during the doctor's visit
Visits to family members, miscellaneous errands and family outings
Our staff members are able to transport clients wherever they need to go and return them safely home. We require every member of our staff to have reliable transportation, a valid driver's license, clean dmv record, and the California approved minimum amount of car insurance.