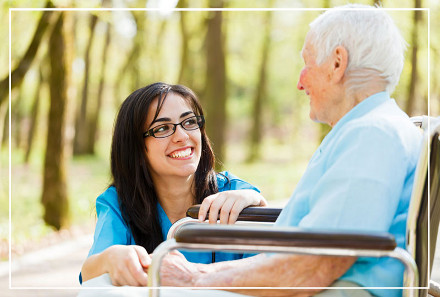 Mom's Home Care is available to spend time with your family member when you can't. We understand the difficulties of having to hold a job and still care for your loved ones at home. You can't spend all of your time with them and want someone to be there that you can trust and depend on to take care of their needs. Our qualified staff members offer both socialization as well as companionship.
Whether it's a trip to their favorite restaurant, a game of cards or just watching a movie and sharing stories, a Mom's Home Care staff member is there. Our staff members can provide the companionship your family member needs to remain an active and worthwhile member of society. A few of the ways we offer companionship include:
Trips into the community for meetings, visits or just to shop
Sharing stories about the past
Going to the movies, theatre, or museum
Taking clients out to dinner or for ice cream
A short trip to town or even a walk around the block can be just what your family member needs to feel better.